Features
Limited edition of 9 only
100% hot-cast bronze (not resin!)
Traditional lost-wax casting
Lengthy hand-crafted procedures
Your order personally overseen by the artist in regular consultation with you
______________________________
Ships' figureheads often took the form of mythological ferocious beasts or sea nymphs, revered by the ship's crew as tokens of good luck and protection. The ongoing impact of Margaret Thatcher's time as Prime Minister still means many things to many people. For some people she was a figurehead to be adored, for others, not so.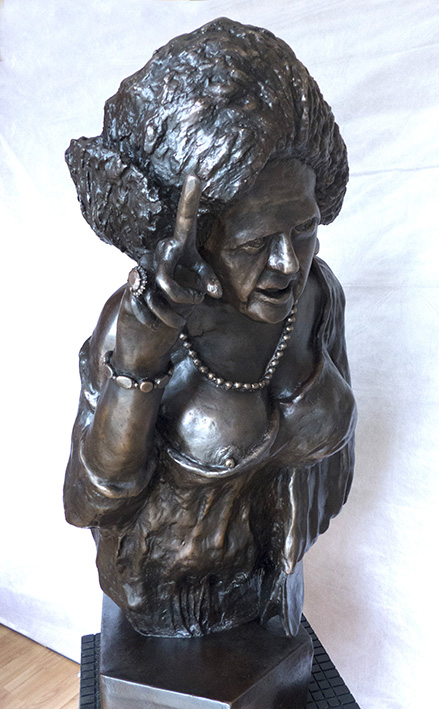 The Maggie Bronze Figurehead can be displayed in different ways: on a plinth, table-top, wall-mounted or elsewhere.The base is fitted with recessed welded nuts to accommodate bolts if required.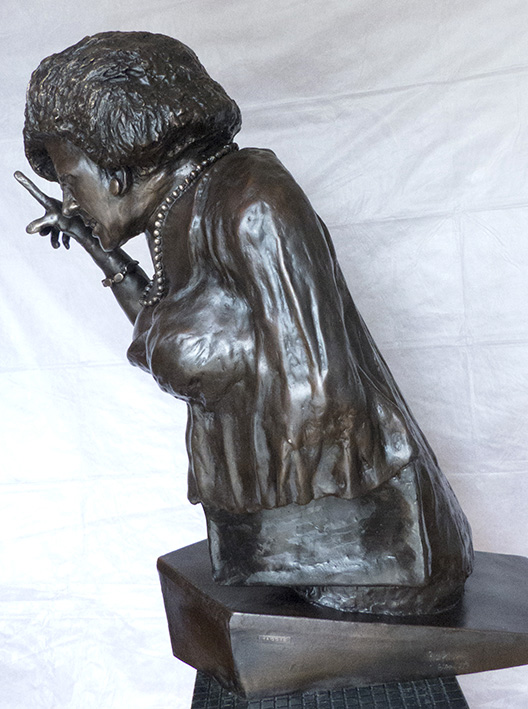 The "Maggie" nameplate and artist's signature can be seen on the hull above.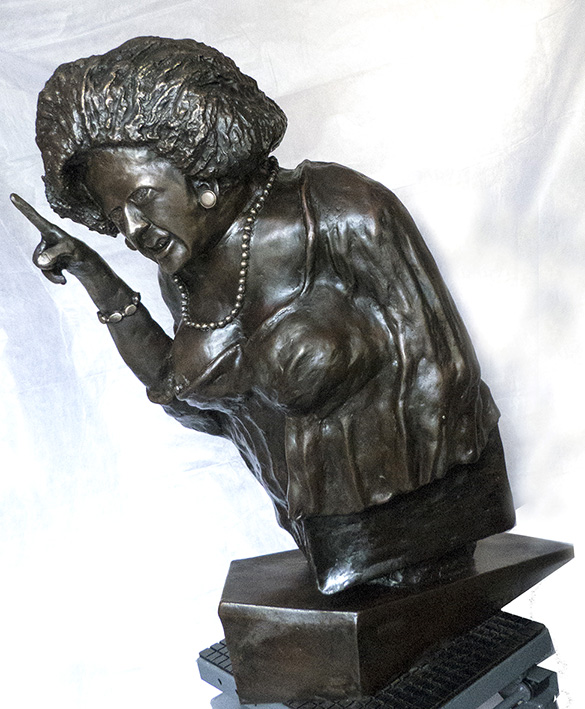 The whole work measures 90 cm high and approximately 40 at the widest point. The base measures 56cm long by 30 cm wide, and the whole weighs about 65kg. The piece shown is signed "Phil Alcock. Edition 1/9".
The bronze is extremely robust, can be displayed indoors or outdoors, and with minimal care will retain its quality for generations.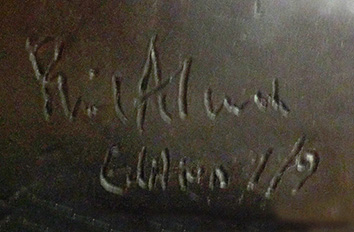 The Maggie Bronze Figurehead shown here is number one of a limited edition of 9 only.
Each edition is unique,hand-crafted, beautifully cast, with intricate detail, and of fine quality.
It is a 'lost wax' bronze sculpture cast in the traditional manner from an original work created in plaster by Phil Alcock. The lengthy casting process - mould-making, wax casting, bronze production, patination and waxing - is highly skilled and complex and was carried out by a leading specialist art foundry with many years' experience of working with several famous artists.
Please note: This is a hot cast bronze, not a bronze resin sculpture.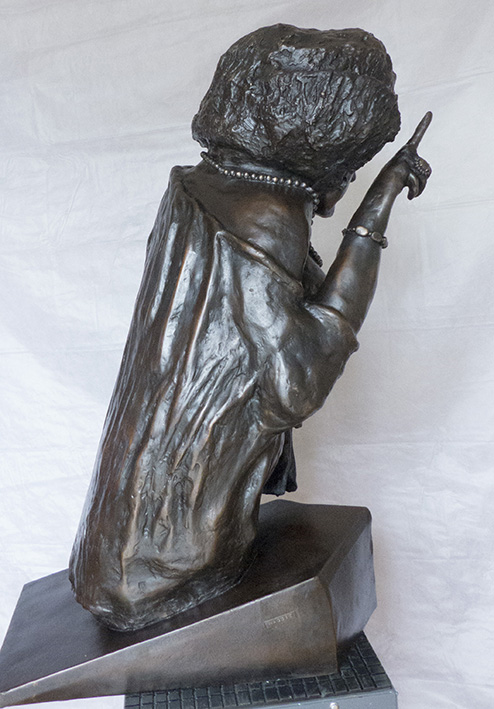 Reserve your sculpture now!
If you wish to view the sculpture before you buy, you are welcome to arrange a visit to Phil's studio.
TO ORDER one of the 9 signed limited editions of the Maggie Bronze Figurehead, or to request more information, email Phil on
The cost is £7,750 - or you can make an offer - you will not offend me!
A deposit of £1000 is required with your order, the balance to be paid on completion and prior to delivery. This deposit is non-refundable once the process has begun.
If by any chance we cannot complete your order, your deposit will of course be returned to you in full. Payment can be made by cheque or bank transfer.
Your bronze is cast to order and there is usually an 8-10 week delivery time. At the wax modelling stage, and before final casting, Phil will sign it and check that your piece is up to the required standard.
Shipping within the UK is usually included in the price. Shipping internationally can be arranged at cost.
Finishes: Please note that the images shown give an indication of how a piece may look. The patination process means that each piece is individually finished and waxed. Throughout the production process Phil will keep you updated on progress.